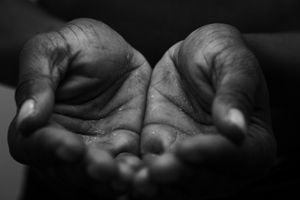 In the early 1980's, a group of people started laying the foundation for an organization that would soon become an integral part of the healthcare network in Sweetwater County.  This inspiration was Hospice, a little known movement emerging throughout the country acknowledging that people living with terminal illnesses were still living, and they and their families deserved a choice in how they experienced their end of life. 
Hospice of Sweetwater County began providing services in 1983, assuring that the residents with life limiting illnesses would have the choice to remain at home in familiar surroundings.  HSC offers specialized services to people with terminal illnesses, their families as well as any individual who has experienced the loss of a loved one.  The entire family is considered as a unit of care.  Using a medically directed, interdisciplinary team approach, Hospice brings together a specially trained staff members to meet the specific emotional, physical, social and spiritual needs of the patient and their family. 
Hospice has been ensuring that the residents of Sweetwater County who have a terminal illness have the choice to remain at home with family for over 30 years.  One of the most important developments in expanding access to quality end-of-life care was the passage of the Medicare Hospice Benefit in 1982.  This allowed hospices to receive federal funds for the care they give to eligible patients.  Hospice of Sweetwater County was the first to achieve Medicare certification in Wyoming.  
"How people die remains in the memories of those who live."
                                         Dame Cicley Saunders