Welcome to Hospice of Sweetwater County!
Hospice of Sweetwater County is a non-profit, 501(c)(3), organization dedicated to offering our community the support and care an individual needs during the end of life process. Our goal is to improve the quality of life for those in our care by addressing their physical, emotional and spiritual needs. Hospice of Sweetwater County treats the patient and family as a whole and provides comfort and support for the patient and caregivers. 
"You matter to the last moment of your life, and we will do all we can, not only to help you die peacefully but to live until you die."
                                                                                                                                           Dame Cicely Saunders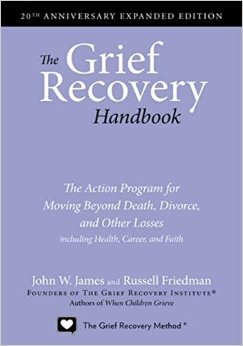 Grief Recovery
Grief Recovery Workshop, facilitated by Jenny Boteler, Hospice Chaplain and Kolbi Williams, Bereavement Coordinator
Join us for an 8 week journey through the Grief Recovery Handbook.
Beginning April 27th at 6:30PM
333 Broadway Suite 220
Rock Springs, WY 82901
Please call with any questions: 307-362-1990
Frequently Asked Questions and Common Misconceptions:

1. Does choosing Hospice mean I have to give up on finding a cure?

Hospice is about living life with hope and spending time on life's important issues and with the people you love. Patients can sign out
of hospice care at any time for a course of new treatment and return later, if needed.

2. Who can receive hospice?

Hospice is available to anyone with a life limiting illness with a prognosis of six months or less. Patients can remain in hospice longer
than 6 months, if necessary. Hospice is most effective when there is adequate time to make a full assessment of needs and build the
trust that allows the patient/family to receive the full spectrum of services.

3. Who pays for hospice?

Hospice services are provided regardless of ability to pay. Medicare, Medicaid and most health insurances will cover hospice services.
Grants from Sweetwater County and the United Way of Sweetwater County along with donations and memorials assure no one is
refused services.

4. Can I keep my primary care physician?

Yes. Hospice becomes an extension of the physicians care by providing aggressive management of pain and other symptoms
consistent with disease progression.
Announcements
WHY SWEETWATER COUNTY NEEDS A HOSPICE HOUSE

Misty Cozad on 07/31/2015

Hospice believes every person deserves a dignified death. A Hospice House will ensure this opportunity is available to anyone with a life limiting illness. For more than a decade, Hospice of Sweetwater County has recognized the need for a Hospice House. Our goal is to allow people to die in familiar surroundings at home. Our solution will provides continuous high quality and compassionate care in a non-clinical environment. Our dream is to build a residential facility to provide another option. YOU CAN HELP!
Please join the conversation as we formalize our plans to fund and construct a Hospice House. Tell your friends about our dream and be sure to let your elected officials know that you support this vital service. For more information or to offer support, please contact
Hospice of Sweetwater County!
View Archives...
---